Centenary with 100 Artistic Works | Hebei University's Art Exhibition for Centennial Celebration Is in Progress
HBU's centenary with 100 works highlights artistic style and features.
The torch with inheriting spirit gathers HBUers to write a brilliant chapter in the new era.
HBU's Centennial History
Alumni artists, teachers and students presented HBU with 100 artistic works to celebrate the centennial anniversary of Hebei University. The exhibition of "Centenary with 100 Artistic Works" hosted by Hebei University and undertaken by the College of Art is in full swing!
Exhibition Duration
October 16 - November 18
Exhibition Venue
south and north exhibition halls of the College of Art, Hebei University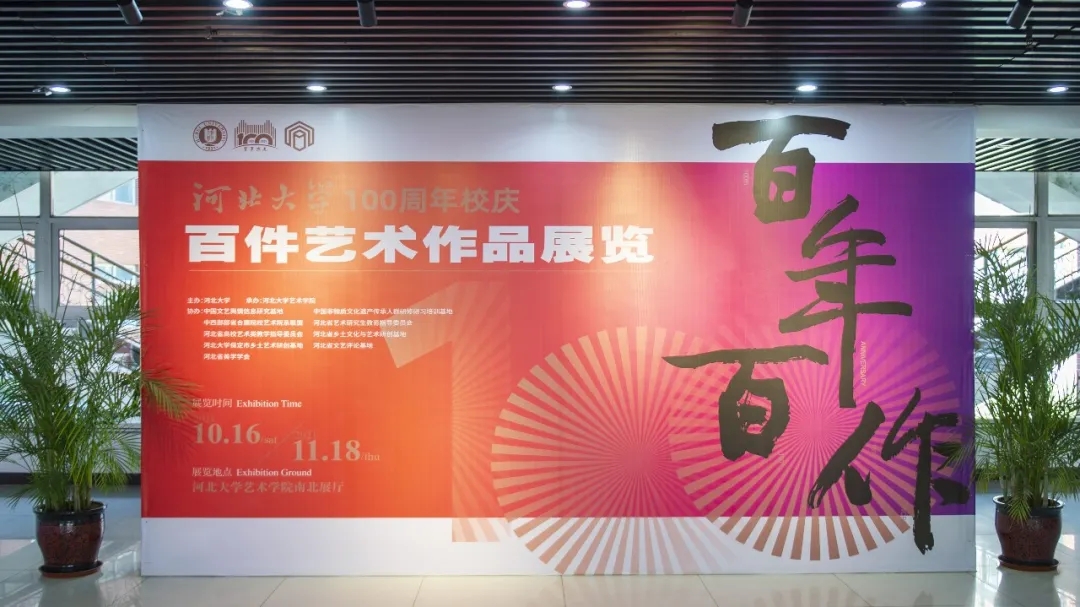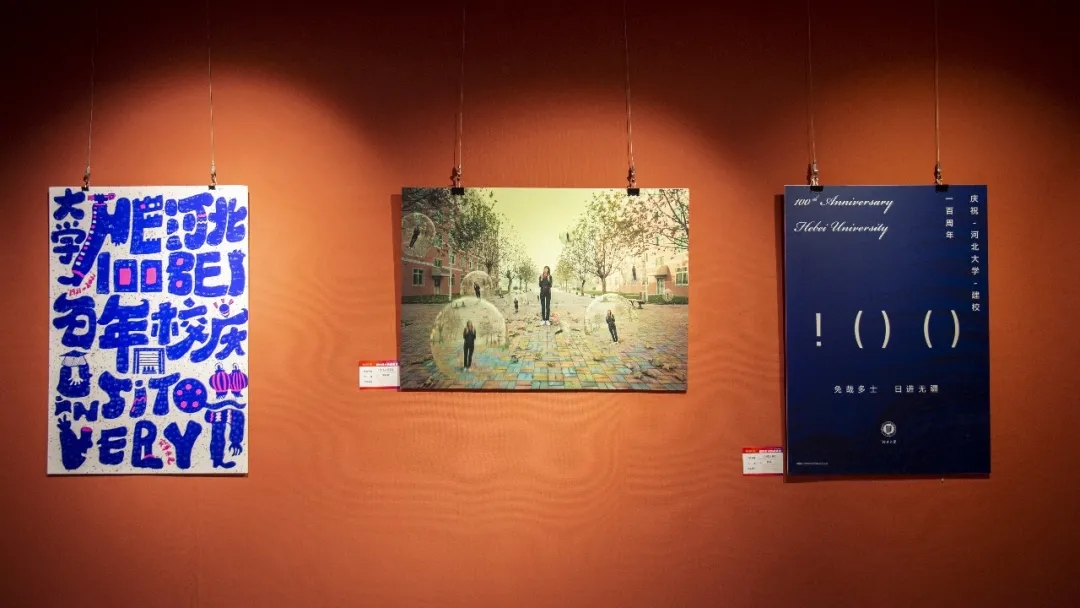 October in 2021 marks the centennial anniversary of HBU and the 26th anniversary of the founding of the College of Art of Hebei University. The centennial celebration is not only a significant milestone in the history of school reform and development, but also a new starting point for taking advantage of the trend in the new era, promoting the process of "joint construction by the Ministry of Education and the People's Government of Hebei Province" and accelerating the construction of the College of Art as well as the art discipline.
Hebei University has always paid attention to the inheritance and innovation of art and culture in its rich centennial history. With a cherished art tradition, HBU has emerged a number of outstanding alumni of artists renowned all over China. The College of Art of Hebei University has made pioneering progress in art creation, art education and art research. It is an art education highland with comprehensive characteristics, cultural taste and regional advantages in the cultural circle around Beijing and Tianjin. The College of Art, with the torch to pass on from generation to generation, is carrying forward the art tradition of Hebei University. Keeping pace with the times, it cultivates a great number of outstanding students to continue to move forward and make progress with literary talent and moral integrity.
Centenary with 100 artistic works is presented as a centennial gift for Hebei University. 100 artistic works embody the strong blessing and deep concern of more than 100 alumni artists, teachers and students of Hebei University for their alma mater. Those works are full of the respect for HBU's century of vicissitudes and educational mission. All alumni artists, teachers and students have great confidence in their alma mater's continuous innovation-driven development and cultivation of more pillars of China.
Now let's enjoy the exquisite artistic works!