Contacts
---
Deputy Director's Office: Room 803-2, Main Building, Phone: +86-312-5079766
Integrated Office: 803-2, Main Building, Phone: +86-312-5079726
Foreign Affairs Section: Room 803-3, Main Building, Phone: +86-312-5079722
Communication Section: Room 803-3, Main Building, Phone: +86-312-5077392
Abroad Training and Research Center of Ministry of Education: Room 803-2, Main Building, Phone: +86-312-5079606
Add:No.180 Wusidong Road , Boading Hebei 071002, China
Fax: 86-312-5022648 E-mail: gjhz@hbu.edu.cn
Confucius institutes
---
As of 2018, HBU has co-established four Confucius Institutes, which were respectively at Pontifical Catholic University of Rio de Janeiro, Xavier University of Louisiana, University of Nouakchott in Mauritania and University Malaysia Pahang granted recently.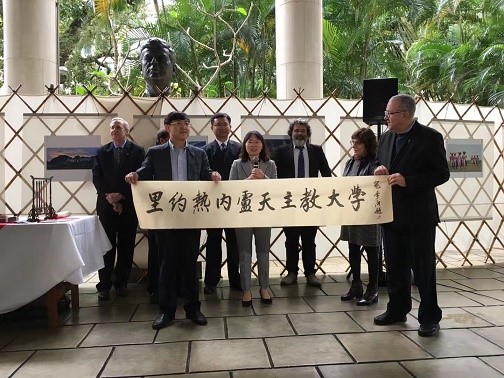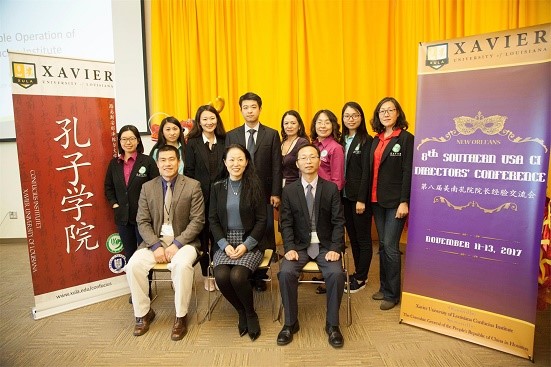 Student Exchange
---
HBU has established inter-school partnerships with high-level universities and launched various joint education and exchange programs for students, such as the 3 +1+ master-doctoral degree program for undergraduates in UCR, 3+1 bachelor-master degree program in UNSW and Hiroshima University in Japan, as well as short-term exchange programs and international classes. From 2010 to 2017, a total of 629 students from our university went to America, Britain, Japan, South Korea, North Korea, Russia, Malaysia, Indonesia, Taiwan and other countries and regions for short and long-term exchanges.
Meanwhile, HBU has been actively applying for National Student Abroad Programs sponsored by China Scholarship Council. Since 2011, more than 50 students from our school have been funded to pursue doctoral or master's degrees or study in undergraduate classes in universities of America, Germany, Britain and North Korea.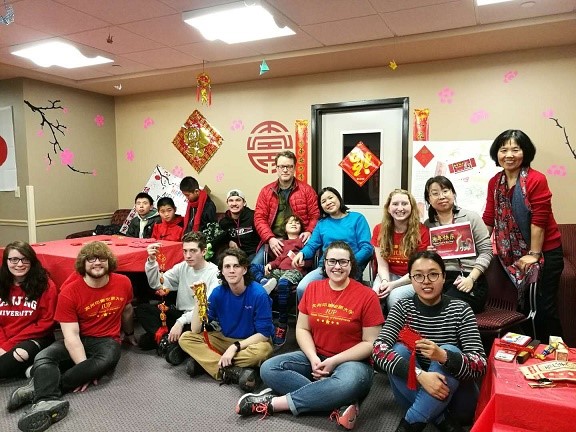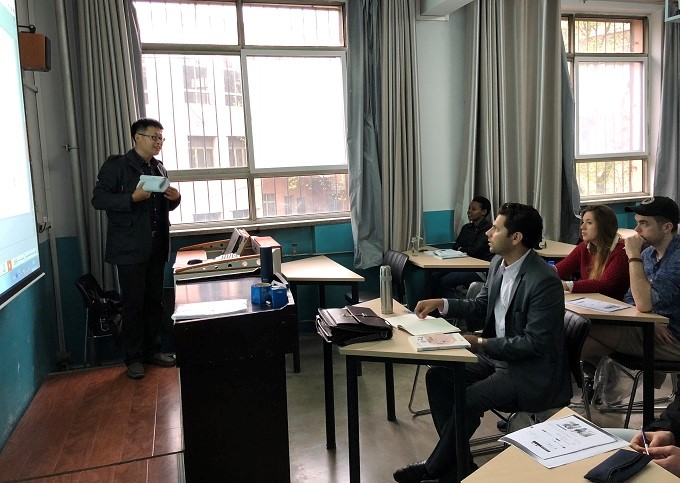 Scholars
---
Since 2011, our university has employed more than 200 foreign experts in culture and education field from Britain, America, France, Russia, Japan, South Korea and Portugal. They made great contributions for the internationalization of HBU.
According to incomplete statistics, more than 200 foreign experts have been to our university to join academic exchanges since 2011, including renowned scholars such as Professor Ada E. Yonath, winner of the 2009 Nobel Prize in Chemistry from Weizmann Institute of Science in Israel, and Professor Christopher A. Pissarides, winner of the 2010 Nobel Prizes in Economic Sciences from London School of Economics and Political Science.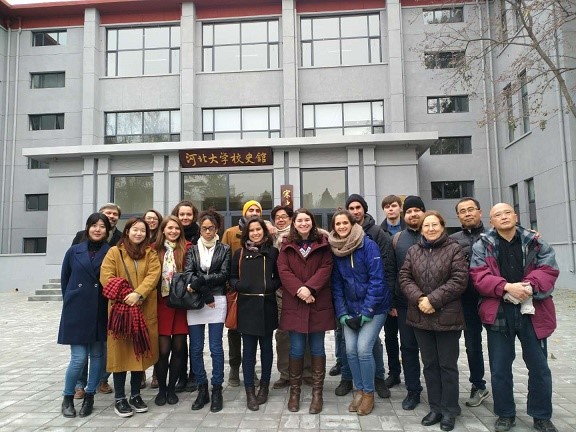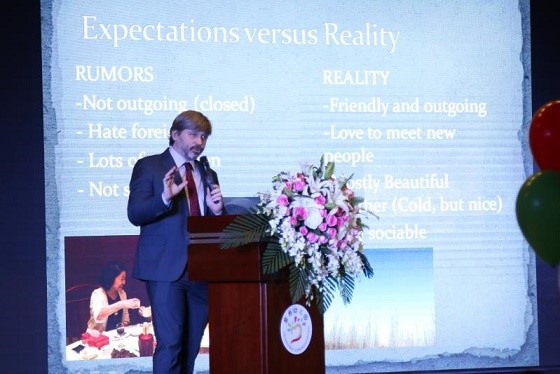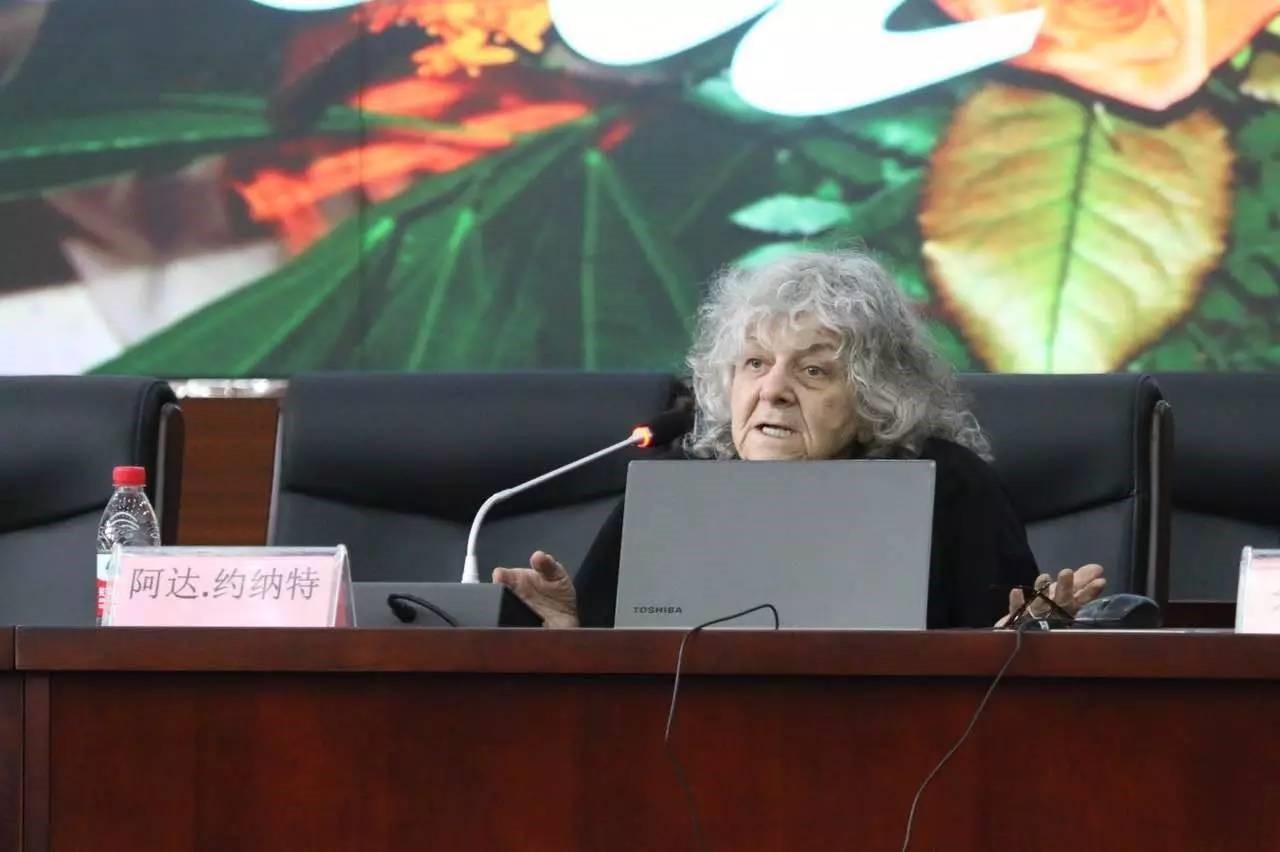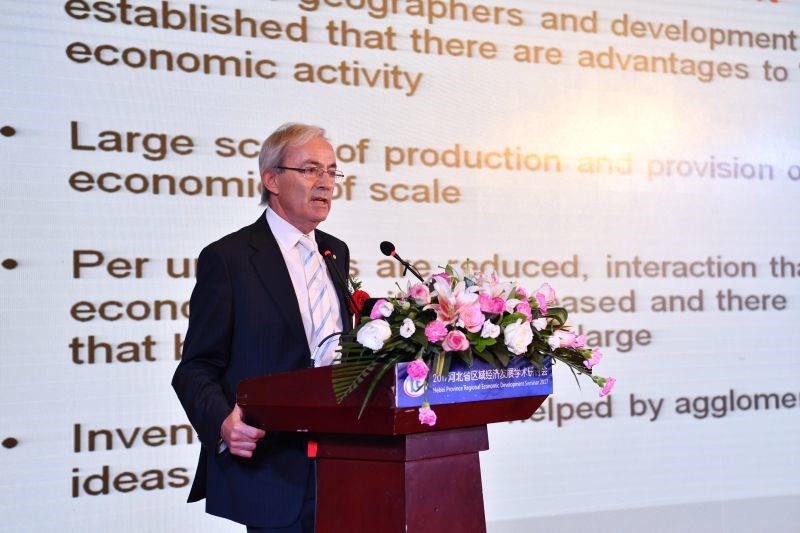 Sino-foreign Cooperation in Education
---
With the advancement of internationalization, there are increasing exchanges between HBU and foreign countries, as well as cooperation with higher level institutions. In recent years, HBU has signed friendly cooperation agreements with 90 universities in 24 countries, including University of California, Los Angeles (UCLA), University of California, Riverside (UCR), University of Central Lancashire (UCLan), University of Birmingham (UB), University of New South Wales (UNSW) and Hiroshima University in Japan. HBU works with these universities to promote joint schools, student exchanges and joint education, teacher training, scientific research, co-construction of laboratories, as well as academic communications. In this way, we have formed international cooperation and exchanges in an all-round and multilevel fashion
Overview
---
With an open mind, HBU has established cooperative ties with over 100 high-level universities across the world. It has set up the HBU-UClan School of Media, Communication and Creative Industries, a Chinese-foreign cooperative college approved by the Ministry of Education. It has also founded Chinese language teaching centers in Russia, Malaysia and other countries, and 2 Confucius Institutes in Pontifical Catholic University of Rio de Janeiro and Xavier University of Louisiana. Having cultivated more than 3000 doctors, masters, bachelors and short-term overseas students for over 90 countries and regions, HBU is a pilot university designated by Training and Research Center for Overseas Study of Ministry of Education, and the first one qualified to receive Chinese government scholarships in Hebei Province.